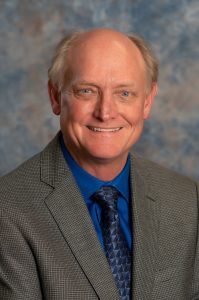 Senior Partner, Director of Construction Recruiting
Greg came to Sandias Executive Search with over 25 years in Operational Leadership in several national companies. As a New Mexico native, growing up in a small town in southern part of the state and moving to the big city of Albuquerque, Greg has a unique perspective on people from small and large towns and their needs.
Before joining SES, his career as an Operations Manager revolved around coaching and developing people and teams to be the very best they can be and mentoring many top-rank leaders. Greg brings a laid-back passion to his job and is devoted to finding people the "perfect fit" that they deserve.
He has been married to his lovely wife and best friend, Gina, for 35 years ever since they met during a "blue light special" at a national retail chain they both worked for. They have 3 wonderful children and two dogs. He enjoys grilling in his backyard, golfing, gardening, traveling, volunteering at his local church or just sitting in the backyard with his wife, friends and family.